It's that time of year when everything spooky likes to come out and play so as a result we are back!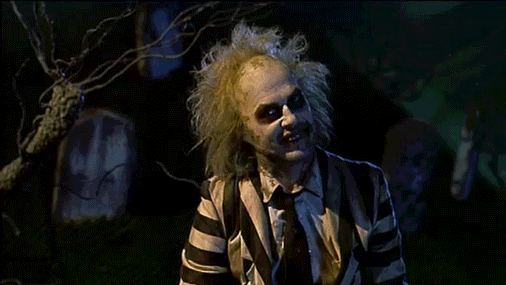 *Note* Since a lot of these characters and lore takes a bit of time to find sound information on, I decided to focus these post during the month of October only. That way I can have time to do research and still handle life's pressures. Sorry if this is displeasing but it's what works best right now*
Today is the first day and I have already dived into the world of spooks. Discovered some things that some of you may not have noticed or heard about yet (if you have, then...I wished you'd told me sooner ha!). 
Now the first thing I did was watch 10 Cloverfield Lane, as the guy in that show was creepy enough to have my toes all curled up and my feet off the floor because...ugh! Just ugh! Recommend you take a gander.
But I think the most surprising thing for me today was the discovery that Travel Channel is going all out with spooks for October.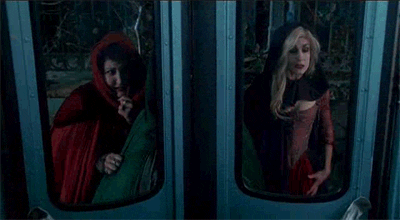 I don't know if they've done this before but I spent the entire day (among other responsibilities *cough*) watching and yes, it was creepy. Normally, I would watch Sci-fi channel and the 31 days of Halloween but I haven't heard anything about that in quite some time. So for this year, I will be checking out Travel Channel and all the haunted things they have lined up for this month.
Next thing I wanted to bring to your attention is the existence of Inktober on Tumblr. If you are a Tumblr user I'm sure by now you have noticed an increase in Halloween themed artwork on the site. Apparently, this is a tradition? Every October, Tumblr artists create prompts for artwork that they will in turn draw and post. Everyday of this month has a word prompt (such as "moon") and artists will create a drawing based on their interpretation of the word, fitting within the Halloween theme. 
If you're really into art or really want to see a bit of spooky artwork, just search "Inktober" and enjoy the beautiful pieces of art they have to offer.
By the way, have you been watching American Horror Story Apocalypse because...damn! 0.0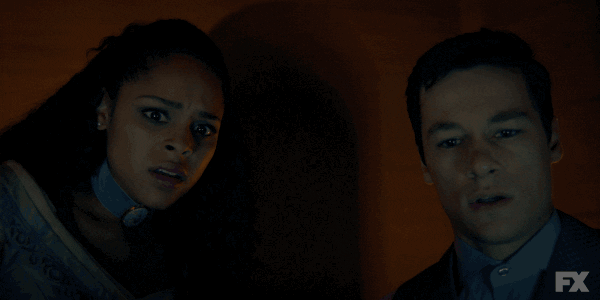 Anyway, enough rambling. This month, do expect some main folklore characters and their background stories as well as any scary/creepy thing that happens this month.  Hopefully I will be able to go somewhere spooky so I can share with you.
For now,
This is just a "We're are back and ready for more things that go bump in the night!"
And I hope you all enjoy these 31 days of thrills.
We'll see you soon~



Please reload